12 Days
Of Christmas
(Dec 13 - 26):
- UniqueCraft has introduced the Limited-Time Christmas NPC. This NPC will trade your Candy Cane Powders for Candy Canes! These Candy Canes are for trading with the Christmas NPC. You can trade a certain amount of Candy Canes for Special Gear, Such as: 10 Candy Canes for a Candy Cane Sword (Sharpness 8, Fire Aspect 8, and Looting 5) Have Fun Collecting! IMPORTANT : Only Pigs and Cows Drop Candy Cane Powder. Donor shop now sells Pig Mob Spawners.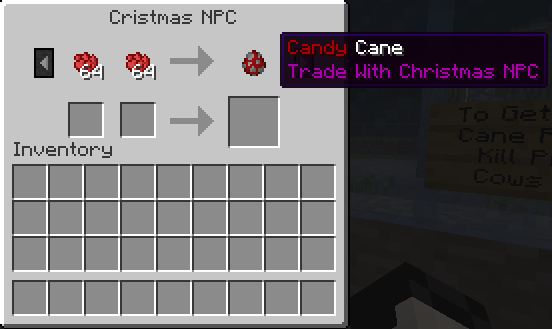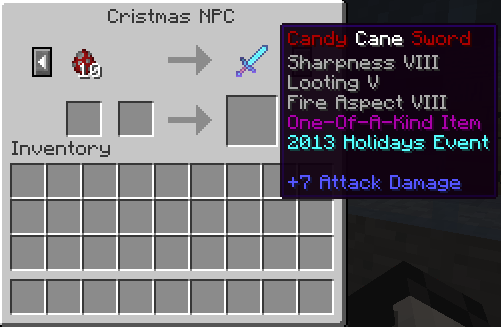 - During these 12 Days of Christmas, We are having a 50% Off Sale off every item in the store. Get these items while they last!!
New Features:
- We now have slots upstairs on the second floor! Spin your way to the JackPot!!
- Our Shop Consists of alot more items and variety
- Chest Shops - $10,000 Each to create. You can use this feature to either create a shop or private your chests.
- We now offer Exp Bottles to be purchased at our Enchantment Table
- Nether Star, God Apple and Mob Spawner can be purchased at the Donor Shop!
- Blood Effect
-
Everyone Will Get Their Donor Ranks Back: All MineDynasty and UniqueCraft Players.
- Vote Tokens are now known as Spawn Blaze
- Our Server Website has been revamped and redesigned
- All Players can Do /auction
- King Ranks can now /sethome Unlimited Times